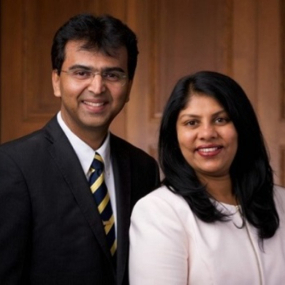 India New Delhi Mission of The Church of Jesus Christ of Latter-day Saints welcomes their new Mission President Robert K. William, and his wife, Anne William. They have started their mission on June 2, 2021 and are looking forward to serving for the next three years.
President William expressed, "We are humbled with the call to serve with our missionaries, both local and foreign and the opportunity we have got to serve in our mother land is the one we will cherish for all our lives."
The Williams are succeeding President Bradley R. Hansen and Sister Danna L. Hansen who have served for the last three years, have returned home in the United States.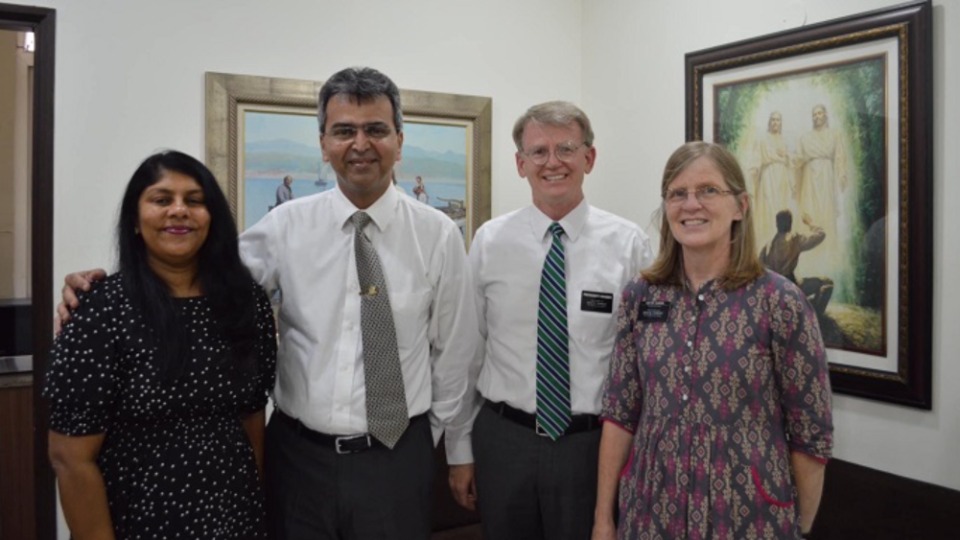 The Williams are from Whitefield Road Ward, Bangalore, India. President William was born in Coimbatore, India and Sister William was born in Nuwara Eliya, Sri Lanka. They are parents of three children.
President William received a bachelor's degree of science in physics from PSG College of Arts and Science, Coimbatore, India and later earned a postgraduate diploma in marketing management from Annamalai University. He has worked as the translation language supervisor and service center manager for the Church in India, as well as the Leader and Member Support Manager for the Asia Area. Sister William received her diploma in commercial practice from Government Polytechnic College for Women, Coimbatore, India. She has worked as a secretary to general manager in Pricol Limited.
The Williams have served in many Church positions. President William has served as a district president and counselor in mission presidency in the India Bangalore Mission from 2007 until 2015. Then he was called as Area Seventy on April 4, 2015. Sister William served her mission in India Bangalore mission from 1993-94. She was the first group of sister missionaries to serve in India. Later on, she has served in her ward as the primary president, district young women president, district primary president, and institute teacher.
The Williams will have a variety of responsibilities in their new assignment. Their goal is to make all the missionaries pass through this mission to become a "life-long disciple" of Jesus Christ. They will work to build and strengthen the Church.
Sister William said, "I consider our calling to serve in India New Delhi Mission to be a special privilege to adopt many sons and daughters into our lives, to care for them and work with them in helping people to come unto Christ."
There are currently more than 400 mission presidents across the world. They share a variety of responsibilities in their service. They come from geographic locations around the globe, from all walks of life, varied experiences in Church leadership and from diverse family compositions.