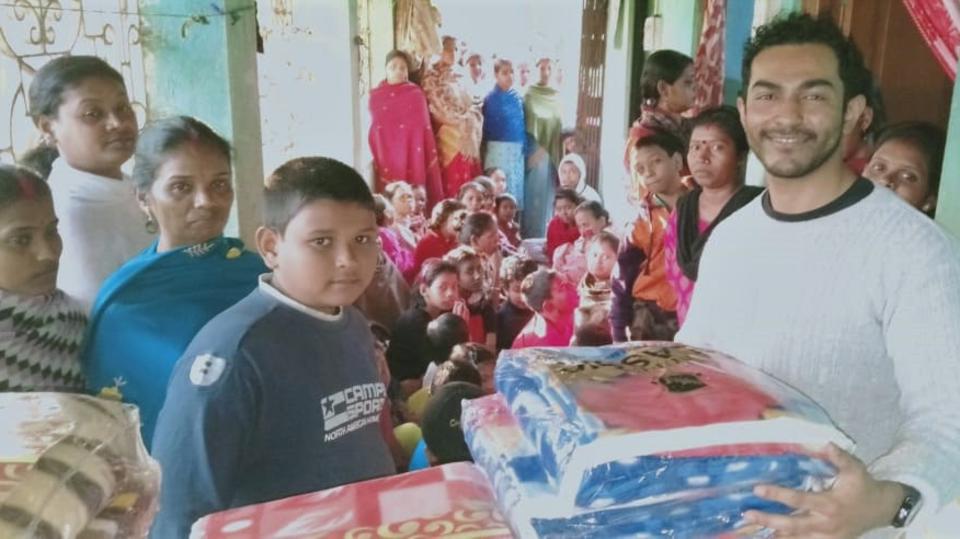 Latter-day Saint Charities (LDSC), the humanitarian arm of The Church of Jesus Christ of Latter-day Saints, joined with New Life Charitable Trust to provide blankets for 300 individuals in West Bengal, India in February.
Recipients included residents of the Prabartak Sangha Home in Salt Lake City as well as people living near the village of Shibrampur in south Kolkata. Blankets were also distributed to residents of G-Plot and Rajballavpur Islands in the Sunderbans, which were hard hit by Cyclone Bulbul last November.
For Debdeep Chatterjee, a member of the Church who participated in the distribution, it was a great experience. He said, "This has taught me how important charity is.  I felt the need to share my experience on social media hoping it will inspire others to be more charitable."
Debdeep's mother, Rita, also participated and was touched. She commented, "The project provided me with an opportunity to follow the footsteps of my Savior and make a small contribution towards bettering the living conditions of the underprivileged. It was a humbling experience."
Sujal Saha, head of the Latter-day Saint congregation in Kolkata explained, "From our Savior, Jesus Christ, we have learned to love others unconditionally. This means always helping and taking care of them."
Mr. Sushanta Das, President of New Life Charitable Trust expressed his appreciation for LDSC saying, "I am thankful that I could meet members of The Church of Jesus Christ of Latter-day Saints in Kolkata who have shown an interest in reaching out to people in need."
LDSC has been active in India since 1992 and has helped hundreds of thousands of people. Its purpose is to relieve suffering, foster self-reliance and promote volunteerism. It serves all races, nationalities and religions and strives to help others as God would have us do.