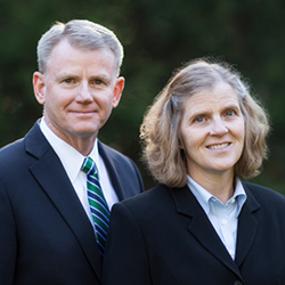 ​​​​​India New Delhi mission president, President Bradley R. Hansen, and his wife, Danna L. Hansen, arrived in New Delhi on June 30, 2018, excited to spend the next three years serving the people of India. They were accompanied by two of their six children, John and Mark, and were warmly welcomed to their new home by several of the members. John will soon be returning to the United States to serve in the Colorado, Denver Mission of The Church of Jesus Christ of Latter-day Saints; Mark will be finishing his final three years of high school in New Delhi. President and Sister Hansen expressed, "We are impressed by the strong commitment to family and the willingness of the people to help each other. Being here is a dream come true." The Hansens will be leading, training and supporting those serving in the India New Delhi Mission of The Indian Society of The Church ofJesus Christ of Latter-day Saints.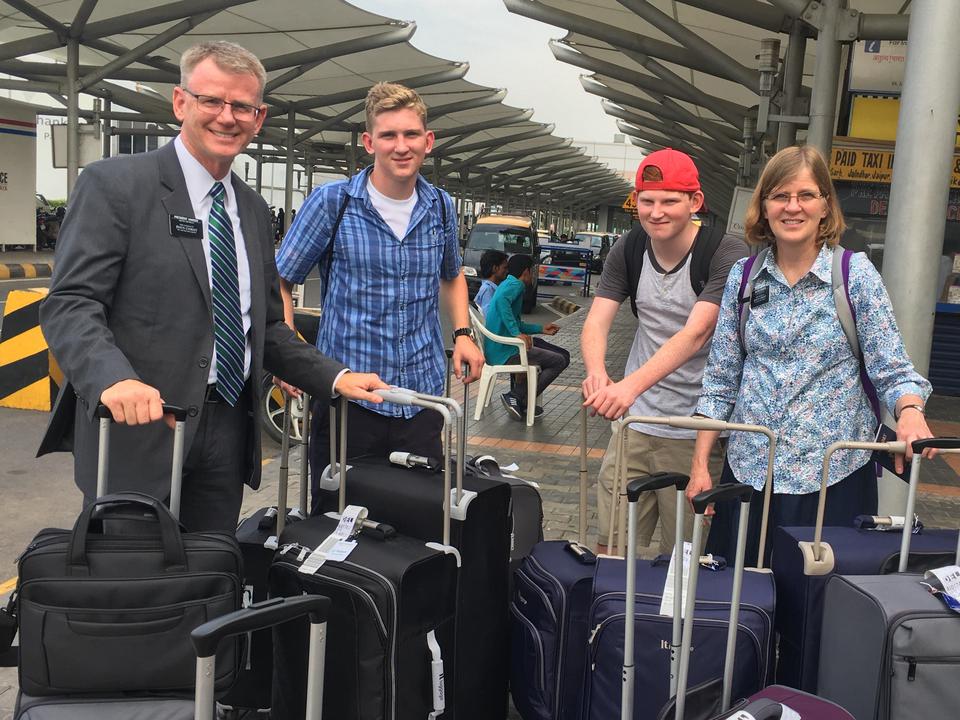 The Hansens are succeeding President Kirt Hodges and Sister Shawna Hodges who, having faithfully served for the prior three years, have returned home to their family in the United States. They touched many hearts in India and will be greatly missed. Likewise, they will always carry a piece of India in their hearts.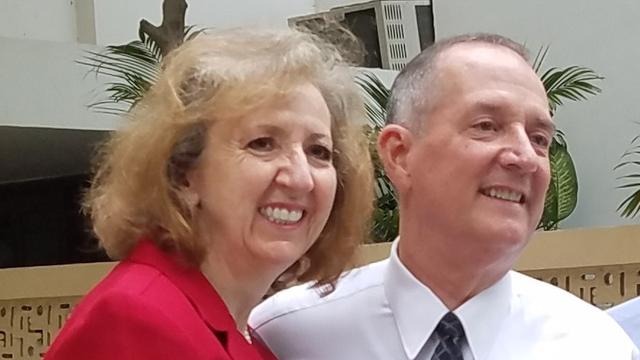 President and Sister Hansen were both born on the west coast of the United Sates in the state of California, met and married in the state of Utah and have lived most of their married life on the east coast of the United States in Newport News, Virginia. They are the parents of six children and have three grandchildren. They enjoy hiking, scouting, reading, swimming, being outdoors and spending time with their family. Sister Hansen also enjoys family history, playing the piano and being with her family. President Hansen's interest include sailing and cycling.
President Hansen received a bachelor's degree from Brigham Young University and subsequently earned a law degree from the University of the Pacific, McGeorge School of Law in Sacramento, California. Sister Hansen also graduated from Brigham Young University with a bachelor's degree and a teaching certificate. She later earned her master's degree in Secondary Education Curriculum and Instruction at San Diego State University. They have served in many church positions and look forward to this wonderful opportunity to serve together.
The Hansens will have a variety of responsibilities in their new assignment. On a daily basis, they will oversee the physical, emotional and spiritual well-being of those assigned to serve in the India New Delhi Mission. We warmly welcome them to India as they begin their service in this dynamic and diverse land.
There are currently 421 mission presidents across the world. They have varying degrees of experience with the language and culture of the countries to which they are assigned. They come from geographic locations around the globe, from all walks of life, varied experiences in Church leadership and from diverse family compositions.