In October 2022, more than 400 youth from all over India gathered together in Ramoji Film City, Hyderabad to take part in a For the Strength of Youth (FSY) conference. This year's conference is the second FSY conference to happen in India. Youth in India got to participate after two years of delay and limitations due to the COVID-19 pandemic.
Teenagers from age 14-18 came together to strengthen their faith in Jesus Christ. The Church of Jesus Christ of Latter-day Saints sponsored the five-day gathering. Through fun activities, devotionals and classes, youth came together to grow spiritually, socially, physically and intellectually.
Rishab Kumar, one of the youth from Bangalore expressed, "FSY helped me to strengthen spiritually which was needed for me and it helped me to get answers for a lot of questions I had in my mind."
For many youth, FSY 2022 in India was a second chance. This year's FSY theme was "Trust in the Lord".
"I started to know myself more and feel Christ's love for me more", added Ruth Bhandari, a youth from Mumbai. She further said, "I love the way the youth helped each other in sharing scriptures and understanding different languages which guided all of us to trust, lean on and love God more."
Youth were organized into companies led by two young single adult counselors who could relate to the youth. They played an essential role at FSY and were invited by the leaders of the Church to prepare themselves and apply to serve as FSY counselors. More than 50 young single adults volunteered as leaders for the conference.
Ameesha Massey, a counselor from Rishikesh commented, "This has been a blessing where I witnessed being involved in this wonderful work and helping the youth which strengthened my testimony and faith."
The activities in the conference included equal parts class time and wholesome fun games. Leaders from India and the Asia Area attended the devotionals and classes.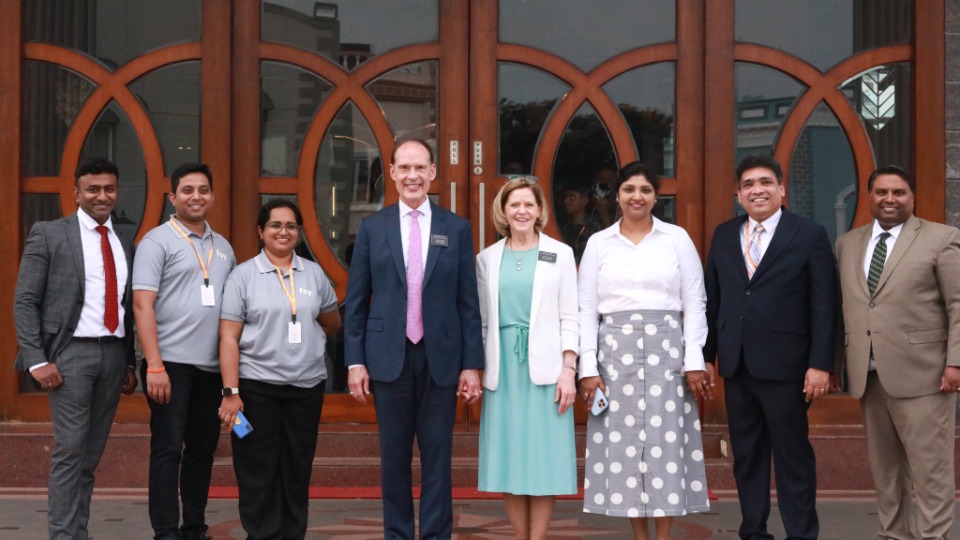 Stake leader from Hyderabad, Venkat Dunna shared, "I feel very blessed and grateful for the experience to teach the gospel principles to this rising generation of the Church, which will help the youth to learn and experience the truth that God loves them and He is mindful of them."
FSY 2022 provided the perfect platform for the youth to disengage themselves from the distractions of the everyday world, and refocus on their Saviour through the activities, devotionals, and classes, but more importantly, as President Steven J. Lund put it, "to burnish [their] testimonies, taking [them] through arcs of growth and spiritual discovery to places of relative peace".